Testimonials
We take pride in our work and go out of our way to ensure you receive the best possible service, but don't take our word for it, here is what some of our clients have said about us.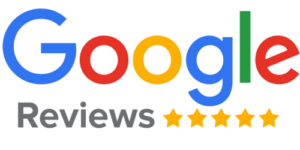 Review Score: 4.9 ★★★★★ – 31 Reviews
I would like to express my thanks for supporting Surrey Police by providing catering for the Olympic Torch Relay, Road Cycle Race and the Time Trial. The quality of food that you provided received positive feedback from large numbers of staff. You offered the force considerable flexibility especially when having to change plans at short notice. I am very grateful for the overall service you provided, which was of a very high standard.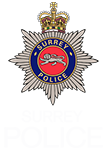 Jerry Kirkby, Assistant Chief Constable
Just wanted to let you know how happy I am with the beautiful cakes I received earlier!
Everyone has remarked on how tasty they are too so please take this email as a big THANK YOU!
Couldn't have been more delighted with both the service and the quality of food that Monster Foods provided for our recent wedding. From my initial call with Lee, who held my hand through the process. Having not got married before, I wasn't sure what was the 'norm' and he helped me choose exactly the right food.
Everyone loved the BBQ, especially the kids who could choose exactly what they wanted and the build your own pavlova was a massive hit. All my family love pavlova and they thought they were in heaven!
The staff were brilliant and unobtrusive and I would definitely recommend you to anyone thinking of catering their wedding in this way.
Plus, no one could believe they'd eaten so well on the budget we had!
Another great do with many complimentary cards already received, everyone highly praiseworthy for the food and staff.
To have such polite, pleasant, willing and able folk to serve us is a real pleasure and forms the most important part in the success of the function. We wish you all the very best in the future of your business.
I just wanted to thank you all and especially your Bakery staff for providing such wonderful cakes for us yesterday.
They went down very well and tasted delicious!! Everyone was very impressed.
Monster catered for our wedding party on Friday 26th August. Everything was absolutely first class, from cost, quality of the food and service. Jon and his assistant were so friendly and couldn't of made our party more fantastic! So clean and tidy too. Thank you so much.
Just wanted to thank you and all your staff who were involved in the BBQ for the wedding of our daughter. Everything was perfect, right from the setting up and until you cleared up and left us. The food was excellent and of a quantity right for all people. Your manager was professional and kept us informed of progress throughout the day. Your staff did such a good job we hardly noticed them. Well done to you all.
Firstly I would like to say a big thank you for arranging the buffet food which was delivered to our office yesterday. There were very positive comments about it and it was enjoyed by all!
Monster catered for our wedding on the 16th July 2016. They were so helpful regarding wet weather plans for eating as we wanted a picnic style wedding outside. They gave us direction to ensure the best experience for guests. We had approx 200 people eating and everyone commented on how delicious the food was. We had vegans vegetarians you name it and everyone had full.plates and full stomach's. The children loved the build your own pudding with fruits meringues and cream as did the adults. The catering staff were so lovely and friendly the whole experience was a pleasure. I would recommend Monster for any event they don't just provide great food they provide advice and guidance from years of experience. Thank you team.
The service and food were first class and the feedback was complimentary. The team were great too, helpful, professional and nothing too much trouble. A big thank you to everyone involved. Here's to next year!
I would like to thank you for your great service and delicious food which went done at my wife's 40th birthday at Crawley Town Football stadium on Saturday night. Everyone had more than enough food with a lovely selection. One of the guests is having a function soon and I highly recommend your services to them.
We had Monster Foods do our wedding food and they were fantastic and so professional. No task was too big for them and they were so flexible with catering considering they had to change plans last minute to bring and serve the food and tea and coffee inside due to the rain. Would highly recommend to anyone looking for great food.
I just wanted to personally thank you for the amazing job you and your team did at our wedding (Chafford Park), everybody loved the food and we've had some great feedback. You guys are awesome, so I just wanted to say a huge thank you and if ever I need another caterer I shall definitely be coming to you guys, good job.
Thanks again for a wonderful spread. Everything was delicious. Fresh and tasty and very well presented. Thank you all very much for such tremendous value for money. Hope to use you again next year.
Just wanted to say a massive thankyou from myself & Rick for the catering on Friday at our wedding. The food was absolutely amazing… everyone commented how tasty it was! The lovely staff you supplied- Nick & team were fantastic & handled everything brilliantly.  One of our guests was so impressed with how they handled her food – gluten free/vegetarian… no cross contamination etc – we were all delighted with the food & bar. Thank you so much.
A big thank you for your kind food donation on the 24th for Comic Relief, it was really appreciated! Just in our contact centre we took £25000 approx. for Comic Relief. Your food and nibbles really helped us through, and gave everyone a huge boost ready for the evening. We really couldn't have done it without you. We are going to be mentioning all of you on social media today to show our thanks, and to show how much we valued your contribution.